Interest: his (historical), arc (archaeological), mon (artistic, architectural, monumental)
In green are marked those sites nearby the limits of the Geopark
BIC: Assets of Cultural Interest. SCH: Spanish Cultural Heritage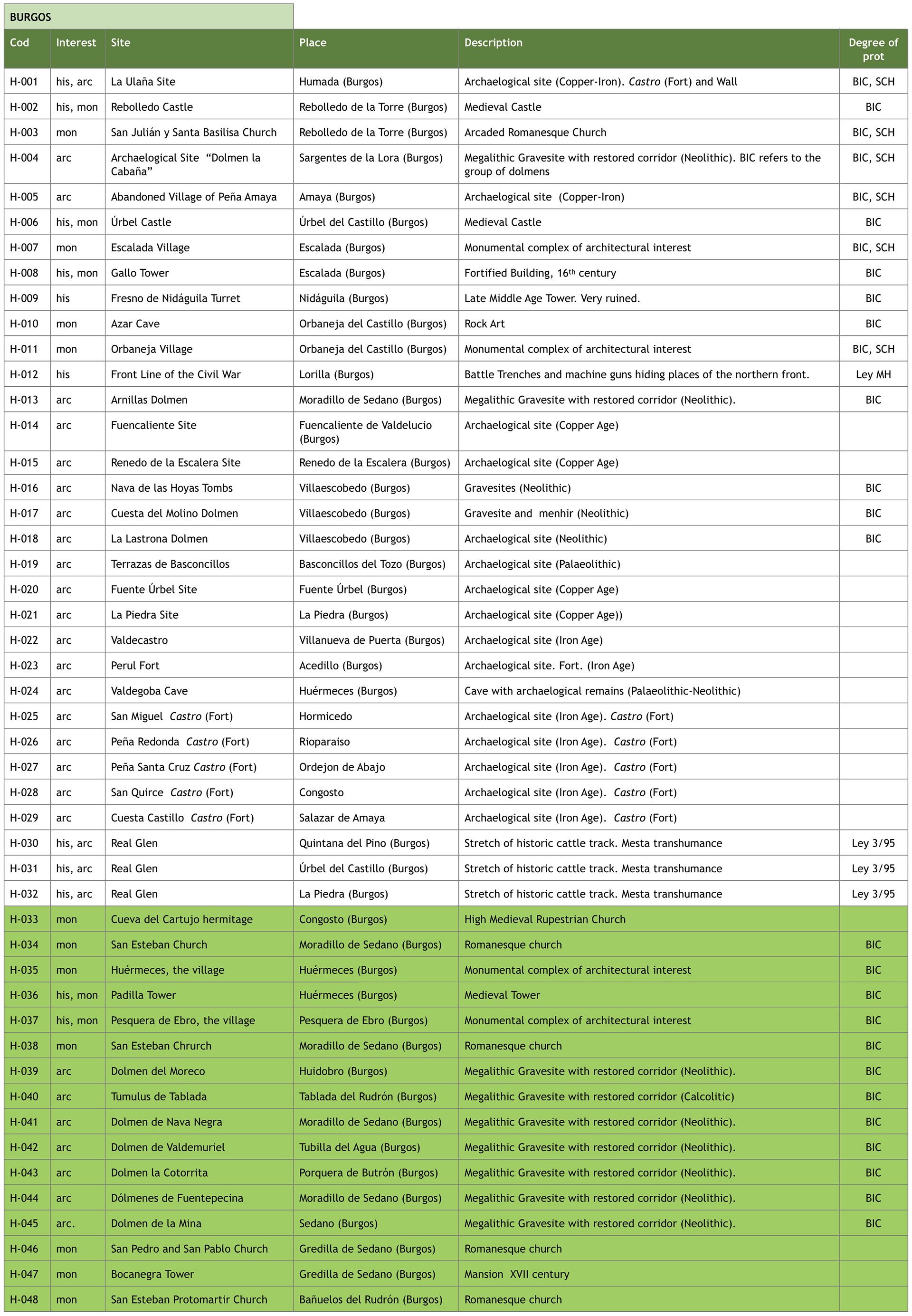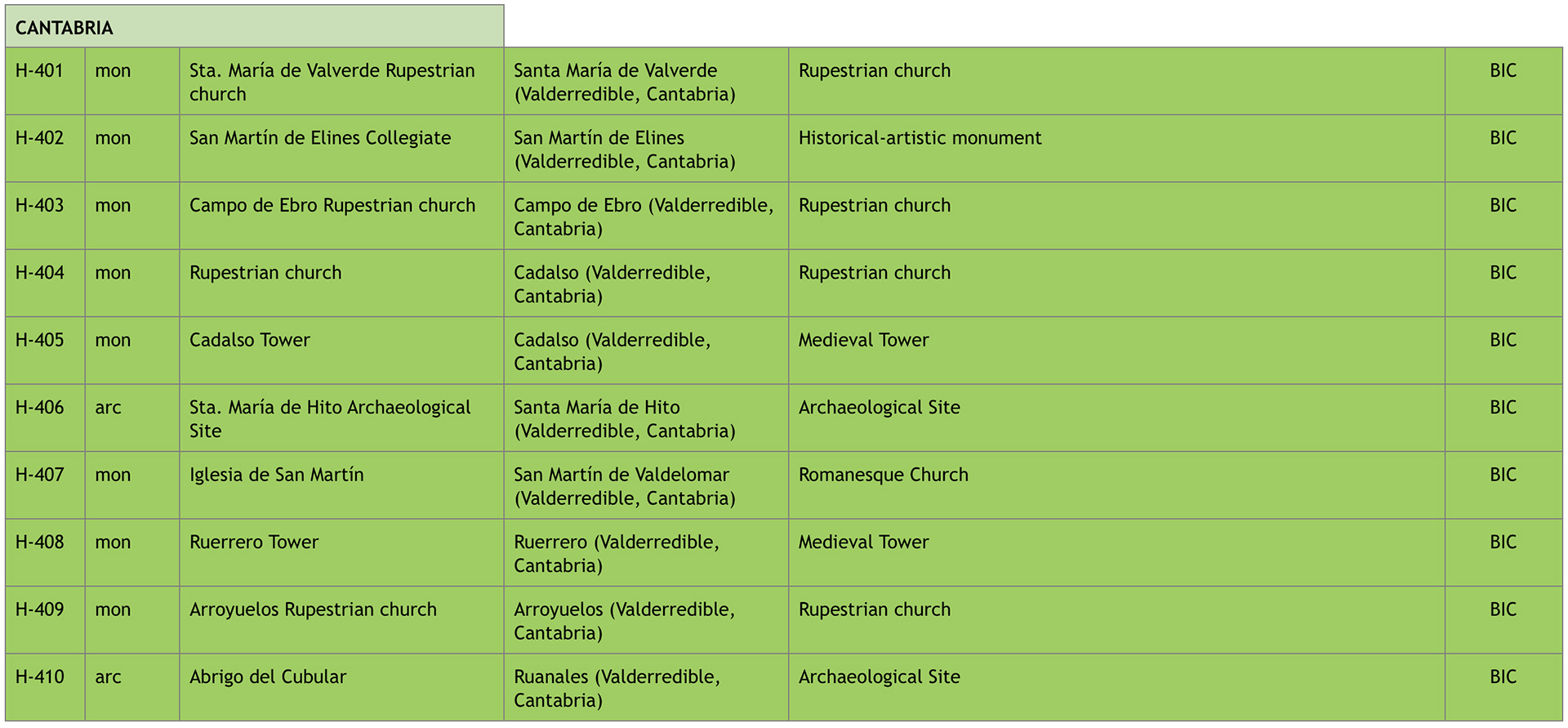 Intangible heritage
Oral transmision: Music and dance.

Rabeladas: herdsmen singing. Specially, during the las two years collaborating with a Local association.
Marzas: Greetings to Spring, Fertility singing.
Pandereteras (Tambourine female players)
Dancing singing: Epiphany singing, wedding congratulations, and "ligero" and "pesado" (joyful and slow) dances.
Instruments: rebec, dulzaina, drum, mortar, clappers, tambourine and anise botlle.
Campo de energía. Proyecto Ayoluengo. La loras 1 and2 (sounds of the pumps) 2001.
Romances.
Manual ringing of bells.

Oral transmission: stories: Tales and legends: at the spinners.

Oral transmission: dances: "Ligero" and "pesado" (joyful and slow) dances, "agarraos", wedding dances.

Oral transmission: speech: Book: The speech of Burgos Loras and their surroundings, José María and Desiderio Fernández Manjón.

In collaboration with cultural associations, the promotion and recovery of traditions, music, dances, ancient instruments and songs is promoted.

Work and Traditional Uses: Grazing since the Neolithic: sheepfolds and wolf traps, Cañada Real (Royal Glen), old Camino de Santiago, trade route with oxen and carts.

Millstones quarries, masonry, construction. Dry Stone constructions.

Work: community work: pork slaughter and black pudding, firewood, construction, repair of the village's common properties (Geo-volunteer-custody Programme). Traditional farming work: potato and cereal crop, and their festivities.

Etnography: Museum: Etnographic Museum of Villadiego and Basconcillos del Tozo, Ursi Museum. And some other local ones.

Traditional festivities: Valle de Sedano: Pentecost and Virgen Morenita Virgin. Villadiego- Judas. Recovery of ancient carnivals and their poems: Zamarrones y Mascaritos-Aguilas de Campoo, Pendones (flags festivity -Inter-villages day).

In 2018, the manual ringing of bells was supported by promoting it in the towns of Groaprque, with more than 25 villages participating. In 2019, this event was held again in the Geopark and the candidacy for intangible heritage of humanity was claimed. There was a lot of participation from local people, associations and also authorities.

 First market show of local producers, artisans and artists of the Geopark in December 2018.
Also, another small one in Sargentes de la Lora because the Burgos bicycle race.